Christmas is fast approaching and I am sure you are thinking that it is too late for you to make a traditional Christmas cake. Well, let me tell you that you are too late and if you get the fruit soaking over the weekend and leave baking and decorating the cake until the 22nd/23rd December, once Christmas day comes, everyone will think you were very organised and made it in October/November.
I have refined my Christmas cake recipe over the last five/six years and it has taken me until now to be confident enough to share it with you. I regularly make Christmas cakes for friends and family every year and after few years of testing I can ensure you that this method works. My recipe is based on Delia Smith's recipe which is very good but it was written 20/30 years ago and modern ovens are much more efficient now. I also make mine in a stand mixer these days but before I had one, I used the all in one method where I put all the ingredients in a big mixing bowl and stirred until fully combined. To decorate the Christmas cake,  I used marzipan and white sugarpaste to cover the cake in a traditional manner. A fondant rolling mat makes this really easy! I then used holly leaf cutters to cut out green sugarpaste and created berries out of red sugarpaste. I then put extra non-edible decorations on top but these are optional.

Traditional Christmas Cake
This is a simple and easy to make traditional Christmas cake. It can be made well in advance or even 5-7 days before Christmas. Just let the fruit sit in the brandy for as long as you can
Recipe type:
Cakes and Bakes
Ingredients
For the fruit
900g dried mixed fruit
50-100ml brandy (depending on how boozy you like it and how long it will sit in it for)
For the cake
225g unsalted butter, softened
225g brown sugar
4 eggs
1 tablespoon golden syrup
Zest of a lemon and an orange
1 teaspoon mixed spice
225g self-raising flour
For the decoration
2-3 tablespoons smooth apricot jam, with 1 teaspoon of warm water added to it
500g marzipan
750g white sugarpaste
100g green sugarpaste
50g red sugarpaste
Non-edible cake decorations (optional)
Instructions
In a large airtight container, add the fruit and brandy and mix well. Leave the sit in the container for as long as you can but at least overnight.
Line a 9 inch round cake with greaseproof paper on the sides and bottom. Preheat the oven to 160 degrees C.
In a stand mixer, cream the butter and sugar together until combined. Add in the eggs and mix together until light and frothy. Add in the lemon and orange zest, golden syrup, mixed spice and the flour and mix gently combine. Finally finish by adding in the fruit that has been soaking.
Put the cake mix into the lined tin and flatten out the top as best as you can. Cover the top of the cake with another piece of greaseproof and place in the preheated oven for anywhere between 1½ hours to 2½ hours. The actual cooking time depends on your own oven so I suggest keeping an eye on it and taking it out only when a knife inserted in the middle of the cake comes out clean.
Allow to cool completely in tin then turn out and begin decorating. I stick mine to a cake board with some of the jam and water, then cover the cake in the jam and water mix and roll out the marzipan and cover the cake with that. You do not need to use marzipan if you do not like it but I l always use the marzipan if I can as it gives the cake a smoother finish in the end.
Gently brush the marzipan with water and then roll out the white sugarpaste to cover the cake. Once the cake is covered, roll out the green sugarpaste and make your holly leaves then make your berries out of red sugarpaste.
Stand back, admire your handiwork and then tuck in!
Have you made your Christmas cake yet?
Pin Me For Later!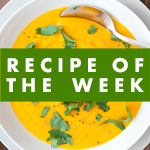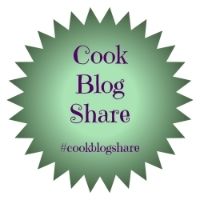 There are affiliate links in this post