Hip Hip Hooray! Its British Sausage Week and I am here to celebrate it by sharing a recipe for Toadies With Onion Gravy from Love Pork.  I use sausages quite a lot as they are great for the whole family, not only are they versatile but the varieties of flavours available mean they can appeal to a wide range of people. They are great value whatever the occasion and would make a great treat for bonfire night. I use sausages a lot for a quick, easy and tasty option for mid-week meal.  Thomas and Daniel love them too which is an added bonus! British Sausage Week is running from today (31st October) to Sunday 6th November. British Sausage Week promotes sausages that are made from quality or Red Tractor sourced pork from Britain. Sausages that depict a Red Tractor logo are traceable and have been produced responsibly ensuring that it is quality food you can trust.
The recipe that I am sharing today is for toadies with onion gravy which is one of British Sausage Week's featured recipes for 2016. Toadies are mini toad in the holes are very easy and quick for you to make for a midweek meal. Thomas and Daniel loved them as they were able to have two each so it felt like a treat for them.
Toadies With Onion Gravy
This is a simple and easy recipe for toadies (mini toad in the hole) with onion gravy. They are ideal for a quick after school midweek dinner for children and families
Ingredients
Ingredients for the mini toads in the holes
110g plain flour
pinch of salt and pepper
2 medium free range eggs, beaten
½ pint semi-skimmed milk
3tbsp sunflower oil
24 fresh premium pork cocktail sausages (or 12 chipolatas cut in half)
Ingredients for the onion gravy
1tbsp sunflower oil
1 small onion, peeled and sliced
4tsp gravy granules
350ml hot water
Instructions
Place the flour into a large jug, add the salt and pepper, the eggs and milk and whisk to combine. This can be made an hour or two beforehand to save time, just cover and rest it in the fridge until you are ready!
Pre-heat the oven to 200C/400F/Gas mark 6.
Divide the oil evenly amongst the muffin moulds, add two sausages in each and place the tin in the oven for 5 minutes.
Remove the tin from the oven and ladle in the batter, aiming to fill each half way up the mould. For best results, do this at pace, but be careful as the oil will be very hot!
Place the tin back in the oven for 15-20 minutes, or until the Toadies are risen and golden brown.
Meanwhile, make the onion gravy. Heat a little oil in a saucepan, add the onions and cook for about 10 minutes, until golden brown.
Add the measured hot water and gravy granules to the onions and bring to the boil. Once thickened, pour into a serving jug or pan.
When the Toadies are ready, remove them from the tin and serve stacked on a board or large platter for good effect.
Notes
You will need a 12-cup deep muffin tin
Serving suggestion: Steamed Tenderstem broccoli and mashed potato
Average cost per portion 85p
To discover new ways to enjoy sausages visit
britishsausageweek.com
, or follow
@LovePork
on Twitter or find us on Facebook at
Lovepork.UK
For more British Sausage Week recipes, please see:
Sausage, Feta and Tomato Filo Pie by Foodie Quine
Beer Glazed Pork Sausages by Elizabeth's Kitchen Diary
Creamy Sausage Soup with Buttered Breadcrumbs and Sage by Kitchen Sanctuary
How do you eat your sausages?
Pin Me For Later!
This post has been commissioned by Love Pork for British Sausage Week 2016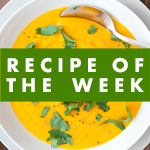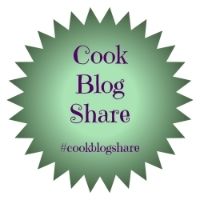 Save
Save
Save
Save
Save
Save