Last week, it was finals week on The Great British Bake Off and the three finalists had to make a Victoria Sponge cake for their technical challenge. I was very pleased about this because it was a technical challenge that I could do without too much hassle and because I think Victoria Sponge cakes are very underrated and undervalued these days. We now live in a world where layer cakes, rainbow cakes, piñata cakes etc. are all the rage and the traditional cakes seem to have fallen out of fashion. I think this is very sad and we must try harder to keep our traditional cakes and ensure that their recipes are passed onto future generations.
Thomas and Daniel love 'cakes with jam in the middle' as they call them so although my cake is traditional in most senses, unlike the Bake Off contestants my cake does not contain any buttercream. I generally keep cakes as simple as I can for children as they seem to prefer the simpler cakes for flavour and texture. I made the cake in my Kenwood Chef Sense Food Mixer
but it is so easy to make, you could use a bowl and a Hand Mixer
instead.
The Perfect Victoria Sponge
This is a perfect Victoria Sponge cake recipe. Simple and understated classic.
Recipe type:
Cakes and Bakes
Ingredients
225g softened unsalted butter
225g caster sugar
4 large eggs
1 teaspoon Vanilla Extract
225g self-raising flour
100g strawberry jam
Icing sugar, to dust
Instructions
Preheat the oven to 180 degrees C. Grease and line two 8 inch sandwich tins
In a stand mixer, add in the butter and sugar and cream together until pale. Add in the 4 eggs and continue mixing at a medium speed until light and frothy.
Add in the vanilla extract and the flour (you may want to do this in two parts) and gently fold the mixture together on a low speed until combined.
Divide the mixture evenly between the two sandwich tins and flatten the top of the mixture so it is even. Bake in the preheated oven for 20-25 minutes until golden brown and a knife inserted into the middle comes out clean.
Allow to cool completely and then remove from the tins. Sandwich together with the jam in the middle and dust the top with icing sugar to finish.
Serve with a cup of tea and a good gossip with a loved one
I am very sad that last week's episode was the last the last Great British Bake Off episode on the BBC. I am unsure if I will follow them to Channel 4. The Great British Bake Off represents everything that is good and traditional about Britain by promoting community values and giving everyone a chance. I am not sure Channel 4 will keep this community aspect going which is very sad. I am also sad that this maybe my last ever GBBO bakealong. However, I am pleased that it has ended on a British classic and I cannot think of better way than saying a fond farewell to The Great British Bake Off than that.
Pin Me For Later!
As ever I am linking up my GBBO bake with Jenny at Mummy Mishaps
and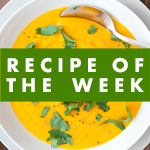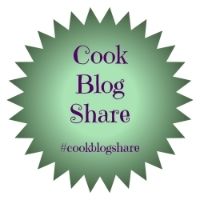 I was sent a Kenwood Chef Sense Stand Mixer for the purposes of a review. All opinions are my own. I was not required to give a positive review. There are affiliate links in this post.

Save
Save
Save
Save
Save
Save
Save
Save
Save
Save
Save
Save