Christmas is only two sleeps away and I am very excited! I am really looking forward to cooking Christmas dinner and then having lots of Christmas leftovers afterwards to sustain through until the new year. I will be making the traditional stuff with Christmas leftovers such as bubble & squeak, curry and turkey stew, however this year I thought I would do something a bit different with the Christmas leftovers and make a sushi Christmas tree.
Yutaka kindly sent me a large hamper of their products to try out and have a go at making sushi myself at home. I went to a sushi master-class at the BBC Good Food Show Summer earlier this year and felt that I knew enough to give it a go at home. Instead of traditional fillings, I used leftover turkey and cranberry sauce to fill one sushi roll and leftover smoked salmon and wasabi (Japanese horseradish) for the other. To give the sushi rolls a bit of colour I used a red and green pepper for the centre.
Making the sushi at home was slightly harder than I expected but not impossible. I think I needed a bit more patience and longer time to roll them so that the finished result would be a bit tighter. They worked quite well though and I think that it would be make an unusual dish for a festive party over the coming week or more and be a great talking point too.
Sushi Christmas Leftovers Tree
This is an easy to make but unusual way of using up your Christmas leftovers. It is great for a festive party
Ingredients
200g sushi rice, cooked and seasoned according to the packet instructions
6 Nori sheets
For the turkey sushi roll
250g leftover cooked turkey
50g cranberry sauce
1 red pepper, cut into thin strips
For the smoked salmon sushi roll
100g leftover smoked salmon
Small amount of wasbi paste
1 green pepper, cut into thin strips
Instructions
Cook and season the sushi rice according to the packet instructions
Cover a sushi rolling mat with cling film and then place a nori sheet on it with the rough side facing up
Put the sushi rice over ⅔ of the nori sheet leaving a small gap at the top all the way across
Create a dip in the middle of the rice using a clean finger and fill this gap with your fillings using the sauces first, then the meat/smoked salmon and the pepper last.
Using the mat, roll up the sushi into a tight roll and then using a sharp knife dipped in hot water, cut the roll into 6-8 rounds.
Place on your serving plate then repeat the process until all your leftovers are used up.
Serve your sushi Christmas tree as part of a festive buffet with soy sauce to dip and a pickled ginger star.
What do you do with your Christmas leftovers?
Pin Me For Later!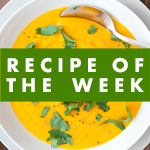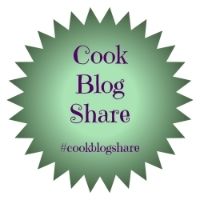 I was sent a hamper of products from Yutaka. All opinions are my own. I was not required to give a positive review

Save