I love a proper roast dinner on the weekend but regardless of what size meat joint I buy, I always end up with some leftover. I am always looking for new ways to jazz up leftover meat and my latest way is my spicy lamb wraps with carrot fries. Did you know that UK household waste 7 million tonnes of food, worth £700 per family every year with a total cost of £12.5bn. This is just under half of the 15 million tonnes of food wasted annually in the UK with the rest coming from supermarkets, restaurants and other parts in the supply chain. (Source: Wrap)
Iceland are committed to reducing food waste both in store and in their customer's homes by using the #PowerOfFrozen, as well as meal planning, using food in date order and cooking food in bulk and freezing leftovers to reduce both cost and waste. My spicy lamb wraps and carrot fries reduce waste and encourage using leftovers by mainly using items that can be kept in the freezer with a minimal amount of fresh items that can go out of date quicker. I suggested above that you could make these wraps using leftover meat from your Sunday lunch however if you had friends coming round unexpectedly, you could cook the whole joint from frozen and serve wraps to your friends as the main part of the meal. This would reduce the cost of the meal as you are feeding more people with it than just a normal roast.
All the products were easy to find in the store and the diced onions/mixed peppers are things I usually keep in my freezer as sometimes chopping is sometimes to hard to contemplate after a long day. I really liked using the roast from frozen lamb leg joint and think I will keep one in my freezer from now on so I am only ever 1 hour and 30 minutes away from an easy meal. Thomas and Daniel were very big fans of the carrot fries ('orange chips') and enjoyed their wraps (with no spice in) too.
Spicy Lamb Wraps with Carrot Fries
These easy and simple to make spicy lamb wraps are a great way to utilise the #PowerOfFrozen and use up leftovers!
Ingredients
1 Cook From Frozen Lamb Leg joint, cooked according to packet instructions and allowed to cool slightly (or use leftovers from any other joint of meat) carved into chunky pieces
1 tablespoon rapeseed oil
100g frozen diced onions
150g frozen mixed peppers
½ teaspoon chilli powder
½ teaspoon cayenne pepper
Salt and Pepper, to taste
6-8 wraps
Yoghurt & mint sauce, to serve (optional)
Chilli sauce, to serve (optional)
Salad, to serve (optional)
Carrot fries, cooked according to the packet instructions to serve
Instructions
In a frying pan on a medium heat, add in the rapeseed oil along with the diced onions and mixed peppers and fry until softened.
Meanwhile, heat your wraps up according to the packet instructions
Next add in the chilli powder and cayenne pepper, and fry for a couple of minutes more.
Add in the cooked lamb joint chunks and some juices leftover from roasting if you have any to keep everything moist and tasty and cook for a few minutes more to warm the lamb through.
Once the wraps are warmed, start them by adding a dollop of yoghurt and mint sauce and chilli sauce, if using then add in the lamb mixture and top with the salad. Roll up and serve with cooked carrot fries. Enjoy!
Pin Me For Later!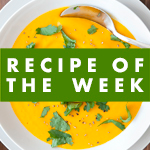 This post has been commissioned by Iceland