Its the end of the busy working week, and I bet like me you are after something quick and delicious for dinner. My skillet chicken with mushrooms, bacon and spinach is sure to fit to bill. It can be made in one pan and does not require a great deal of chopping or preparation. I have made mine in a Circulon Ultimum 25cm Skillet which I love as it is excellent quality and will last a lifetime in Jo's Kitchen. It has the following features:
Ultra Total non-stick system with grooves that creates a ultra smooth non-stick surface requiring little or no oil during cooking
Forged edge to edge induction compatible base meaning it is suitable for all hob types
It is metal utensil safe
Dishwasher safe
Oven safe to 260 degrees centigrade/500 degrees Fahrenheit/Gas Mark 10
My skillet chicken with bacon, mushrooms and spinach is really easy to make and healthy (ish!) too! It is all made in one pan and the only things that needs chopping are the onion, mushrooms and parsley if you buy pre-diced chicken breasts. It can be on the table with 30 minutes of getting home from work and is lovely served with rice, pasta or gnocchi.
Skillet Chicken With Bacon, Mushrooms & Spinach
This is a quick and simple dish perfect for a treat after the busy working week
Ingredients
100g unsmoked bacon lardons
200g diced chicken breast
1 medium sized brown onion, peeled and finely chopped
1 garlic clove, peeled and finely chopped
100g mushrooms, peeled and chopped
300ml chicken stock
1 tablespoon double cream
Salt and pepper, to taste
Large handful of baby spinach
Small bunch of fresh parsley, stalks removed and finely chopped
Instructions
In a large non-stick skillet or pan, fry the bacon lardons until they start going crispy and begin to release their fat
Add in the diced chicken and begin to brown. Once the chicken is beginning to brown, add in the onion and garlic and fry for a couple of minutes until they begin to soften
Add in the chicken stock and allow everything to cook together on a medium heat for about 10 minutes, stirring occasionally until the stock has reduced by a third and the chicken is cooked through.
Add in the double cream and season generously to taste. Finish by adding in the baby spinach and parsley and serve once the spinach leaves have wilted down in the sauce.
Serve with rice, pasta or gnocchi and a glass of white wine!
This post has been commissioned by Circulon UK
Pin Me For Later!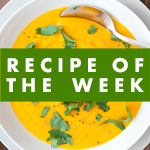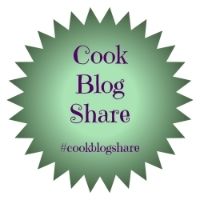 Save
Save