If you follow me on Instagram, you might notice that I love pizza and photograph it whenever we eat out as much as possible. However, there are times when I fancy something different to the traditional tomato sauce base so my simple cheese & onion pizza was born! At first glance, it looks like any normal pizza but underneath that bubbling mass of cheddar cheese, there is caramelised onion chutney which adds depth of flavour to the pizza as well as sweetness. I love the combination when I have cheese on toast but adding to a pizza takes it to the next level!
I made my pizza in my Belling BI60MF Multifunction Oven using the conventional oven function and base heat with fan function. The conventional oven function gets everything cooking to begin with and then you change to the base heat with fan function a couple of minutes away from the pizza finishing cooking to ensure a crisp base and lovely bubbling cheese! My cheese & onion pizza was also cooked on a Belling Pizza Pan which has holes in the bottom to ensure a crisp base and is completely non-stick, with even heat distribution. It has transformed my pizza making game and gives a great result every time. I made my pizza dough in my bread maker but however you want to do it is fine with me. You can even cheat and use shop-brought pizza dough – I promise I won't tell anyone!!!
Simple Cheese & Onion Pizza
This is an easy twist on two classics - Italian pizza and traditional British cheese & onion flavour combination. Eat and enjoy!
Ingredients
For the pizza dough
250ml water
1 tbsp olive oil
450g strong white bread flour
1 tsp salt
1 tsp sugar
7g dried fast action yeast
For the topping
100g caramelised onion chutney
150g cheddar cheese
½ red onion peeled and thinly sliced into rounds
A generous sprinkle of pepper for each pizza
Instructions
Make up the pizza dough according to your bread maker's instructions and leave it to work its magic!
Preheat the oven to 180 degrees C
Once the dough has been made, kneaded and given time to rise, divide it two and spread it between between two pizza pan ensuring an even thickness across the bases
Spread the onion chutney over the two bases and then cover with a generous amount of cheese. Top with the slices of the red onion and then cook in the preheated oven for about 10 minutes, turning the oven onto the base heat with fan function (if your oven has it) a couple of minutes before the end of cooking.
Serve with a salad and glass of something chilled and enjoy!
 For more pizzas that do not use tomato sauce as a base please see:
Three Delicious Ways With Skillet Pizza by Supergolden Bakes
Mushroom, Pesto & Asparagus Pizza by Family Friends Food
Plum & Walnut Pizza by Tin & Thyme
Goats Cheese, Pesto & Cherry Tomato Pizza by Jen's Food
Pin Me For Later!
I am linking this to Tea Time Treats which I co-host with Karen and Manjiri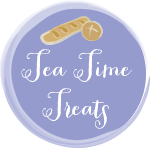 Hosted by
Karen
this month and the theme is comfort food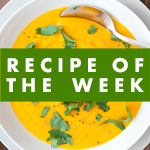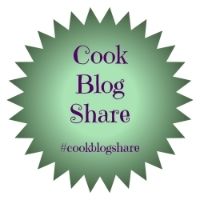 Save
Save
Save