Following on from my trip to the BBC Good Food Show Winter in November, I am pleased to be able to bring you one of chef Raymond Blanc's recipes that he cooked at the show in the Super Theatre. Founded in 1920, Stoves is one of the UK's best loved cooking brands. It is also one of the only major kitchen appliance brands still committed to manufacturing in the UK with 100% of its freestanding cookers, built-in ovens and hobs and range cookers assembled at its Merseyside headquarters. All of their products are designed and built in the UK specifically with British cooks in mind. I am a Belling Ambassador (Sister company of Stoves) and use a BI60MF Multifunction Oven and a IHT60 induction hob to cook every day in my kitchen.  Stoves proudly sponsored the appliances in the Super Theatre at the last BBC Good Food Show Winter.
At the show, Raymond Blanc cooked his version of his Mum's 'Pork Chop Maman Blanc With Fricassée of Wild Mushrooms' and it was so simple and delicious looking that I decided to give a go at home. My recipe below is a slightly simpler version than the one he did and I could not get any black trumpets which are in his recipe. I also used pork loin chops as opposed to pork chops but either would be just fine.
Pork Chop Maman Blanc With Fricassée of Wild Mushrooms
This is my version of Raymond Blanc's Mum classic dish of pork with wild mushrooms.
Ingredients
For the pork chops
2 pork loin steaks or pork chops
Sea salt and black pepper
50g unsalted butter
For the mushroom fricassée
30g unsalted butter
1 small brown onion, peeled and finely chopped
1 garlic clove, peeled and finely chopped
400g mixed wild mushrooms
50ml white wine
Juice of ½ lemon
Sea salt and black pepper, to taste
Large handful of fresh parsley, stalks removed and finely chopped
Instructions
Season the pork chops with the salt and pepper on both sides. Preheat a frying pan and melt the butter over a medium heat until foaming without letting it burn. Add the chops in and pan fry on each side for 4 minutes until golden brown and cooked through. Remove from the frying pan and set aside to rest while you cook the mushrooms
In the same frying pan as you cooked the pork in (you may need to remove excess butter), add in the butter and the onion and fry until the onion is beginning to soften, then add the garlic and fry for a minute more.
Add in the mushrooms and the wine and fry for a couple of minutes until the alcohol has burned off and the mushrooms have softened. Add in the lemon juice and season to taste.
Finish by gently stirring through the fresh parsley and serve with a pork and a spoonful of mustard to accompany. Enjoy with a dry white wine.
 Pin Me For Later!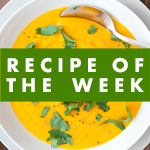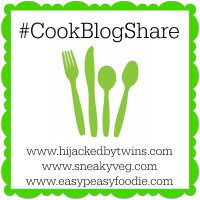 This post has been commissioned by Stoves
Save