Sorry I haven't been around very much over the last week. I have been suffering with an autumn cough and cold and have not been feeling myself at all. Fortunately I am feeling bit better now after lots of hot lemon and honey plus lots of rest. Therefore, I was very happy when I found out it was National Curry Week (9th – 15th October) as Tasty Easy Lamb got in touch and asked me to make an Indian 'tapas' style dish which could be ready in 40 minutes or less and show how versatile Lamb could be.
I decided to keep it simple and make lamb the star of the show, served with a side of smashed peas with spring onions and chilli. I tried to keep our traditional Britain take on lamb by adding lots of mint to the smashed peas but added an Indian vibe by the tikka marinade on the lamb and the chilli in the peas. The final result is really fresh and zingy and is ideal as a starter for an Indian feast with poppadums or as part of a mezze/tapas style with other Indian dishes such as pakoras and kebabs.

Lamb Tikka Cutlets With Smashed Peas with Spring Onions & Chilli
This is a simple and easy to make lamb Indian tapas dish which takes less than 30 minutes to prepare and cook. It serves two as a starter or four/six people as a part of an Indian feast. You can marinate the lamb in the 30 minutes but if possible marinate in the morning or the night before so the flavours can really penetrate the lamb.
Ingredients
For the lamb
500g lamb chops or cutlets
5 tablespoons natural yoghurt
3 tablespoons tikka masala paste
2 teaspoon lemon juice (the stuff you use for pancakes is fine!)
For the smashed peas
1 tablespoons olive oil
4 spring onions, ends removed and finely chopped
1 large red chilli, seeds removed (optional), finely chopped
300g frozen peas
6-8 mint leaves, stalks removed and finely chopped
2 tablespoons extra virgin olive oil
Salt and pepper, to taste
Small bunch of coriander, stalks removed and finely chopped, to serve
For the mint & yoghurt dip
2 tablespoons natural yoghurt
2 teaspoons mint sauce
Instructions
In a large bowl, place the yoghurt, tikka masala paste and lemon juice and mix well until combined. Add in the lamb and stir well until coated through. Cover with cling film and leave in the fridge to marinate if not cooking straight away.
In a frying pan, add in the olive oil and allow to heat up gradually. Add in the spring onions and chilli and allow to fry for a couple of minutes until softened but without any colour. Once cooked, set aside on some kitchen paper to remove the excess fat.
Meanwhile, cook the peas according to the packet instructions and allow to drain well once cooked.
Cook the lamb in the same pan that the spring onions and chilli was cooked in. You do not need any oil as there is enough fat on the lamb and in the marinate. Fry the lamb in small batches for 2-3 minutes a side then remove to a plate to rest.
While the lamb is resting, put the peas in a bowl with the cooked spring onions and chilli, extra virgin olive oil and the chopped mint. Mash them together using a potato masher but do not puree completely. Its smash not mash!
Mix the yoghurt and mint sauce together in a small serving bowl.
Serve the lamb tikka cutlets with the smashed peas and mint & yoghurt dip. This dish would be great served as part of an Indian feast with lots of naan bread/poppadums to soak up the juices.
What is your favourite way to cook lamb?
Pin Me For Later!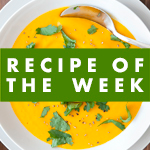 This post has been commissioned by Tasty Easy Lamb