Sorry I have been a bit quiet again over the last week or so, I have been busy finishing off my new blog which I originally planned to launch over a year ago but things have kept getting in the way! Mummy Needs Wine is my new family, travel and lifestyle blog. It will feature the adventures of Thomas, Daniel and I but also hope to include lots more things that interest me too as I am more than just a mum and a foodie.
Whenever I want to celebrate something, like the launch of a new blog, my default is to go for wine and cake! Therefore I was very pleased when GiftsOnline4U got in touch recently and asked me if I wanted to try some of their personalised wine. As Jo's Kitchen turned 8 years old in March and with the name of the new blog, it seems a perfect fit. For Jo's Kitchen, I received an engraved bottle of Chablis and for Mummy Needs Wine, I received an engraved bottle of Chateauneuf Du Pape. You can see more of the red bottle on Mummy Needs Wine here. I was very impressed with both bottles of wine. I was initially put of the price of each bottle and did wonder how much of the cost would go on the bottle of wine itself. I need not of worried. They were both a pleasure to drink and I am sure they would keep any wine connoisseur happy. A bottle of personalised wine would be a great gift for Fathers Day which is on Sunday 18th June.
Now onto the cake part of the celebrations! I made my simple wine bottle cake in a Bottle shaped novelty cake baking tin
which I greased with Cake Release
to prevent any cake sticking in the tin once it was baked. As I made the cake for my boys, I did not put any alcohol in it but I love the look of this Prosecco cake so might give that a go next time. I covered the cake with a layer of jam and then used Ready to Roll Icing in Poppy Red
to cover the cake. I finished with some Jet Black Ready to Roll Icing
for the bottle top. My personalised logo wine label was made by Edible Prints and was very easy to use.
Simple Wine Bottle Cake
This is my simple and easy to make wine bottle cake, perfect for any celebration!
Recipe type:
Cakes and Bakes
Ingredients
225g unsalted butter, softened
225g caster sugar
4 eggs
225g self-raising flour
1 teaspoon vanilla extract
3 teaspoons of jam
1 teaspoon of water
750g red fondant icing
50g black fondant icing
Personalised edible wine label (optional)
Instructions
Preheat the oven to 180 degrees C. Grease a bottle shaped cake tin with cake release
In a stand mixer or large bowl with a hand whisk, cream the butter and sugar until pale and combined. Add in the eggs and whisk again until pale and frothy.
Next, gently whisk in the flour and vanilla extract and then pour into the prepared tin ensuring all the dents in the tin are well covered.
Place in the preheated oven and allow to cook for 30-40 minutes until a knife inserted comes out clean and is golden brown. Allow to cool and remove from the tin.
Place the cake on a cake board and cover with the jam and water mixture. Roll out the red fondant icing and cover the cake. Then put black fondant on the bottle neck for the lid.
Carefully remove your wine label (if using) from the backing and stick it on the cake using a tiny bit of cold water.
Drink a glass of proper wine and celebrate making your fabulous cake!
Notes
For cake covering tips, please see
here
For more alcoholic related cakes, please see:
Champagne and Raspberry Bundt Cake by Supper In The Suburbs
Chocolate and Cranberry Red Wine Cake by Tin & Thyme
Pimm's Cake by Sew White
Gin Ginger Cake with Gin & Lemon Icing by Thinly Spread
Lemon & Cucumber Cake With Gin Icing by Veggie Desserts
Dark & Stormy Cupcakes by Fuss Free Flavours
Pin Me For Later!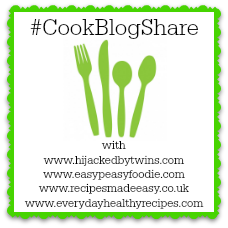 Save
Save
Save
Save
Save