It's Wednesday and I bet like me, you are already feeling tired and looking forward to another Bank Holiday weekend! Are you wondering what to cook for dinner? Well we are having my easy midweek chicken & chorizo paella which can be made in around 30 minutes in a frying pan! Paella is really easy to make and does not need to only be made in a traditional paella pan as some people think. They do not take ages to prepare either. With a minimal amount of chopping and leaving it to simmer away on the hob for a bit, you can still have dinner on the table in around 30 minutes which is probably quicker than ordering a takeaway!
The key to any dish though, however simple and easy to prepare is great ingredients and the one key ingredient that makes paella is saffron. My paella was made with Mahbir Saffron which is hand picked and harvested from by co-operative farmers in Kashmir, Indian. The quality of this saffron is amazing and a little really does go a long way. What I also like about Mahbir is that they are working with the Indian government to help regulate the saffron industry and encouraging sustainable farming practices.  At the bottom of this post, I have a giveaway for a chance to win one of two boxes of Mahbir Saffron and one of two bars of their milk chocolate infused with saffron. Just enter using the Rafflecopter widget at the end of the post. Good luck!
I made my easy midweek chicken & chorizo paella in the Belling 26cm Frying Pan and on top of my Belling IHT60 Induction Hob. I love my induction hob as the heat underneath the pans is digitally controlled and means that I can get my paella cooking perfectly every time. Of course, you do not need an induction hob to make paella but a good knowledge of whatever hob you are using is needed as the temperature needs to be monitored closely as you do not want the paella cooking too quickly. I like the rice of my paella to stick to the bottom of the pan a bit but I do stir my paella occasionally unlike the Spanish who do not stir at all once the stock has gone in as they like the rice to all stick to the bottom. Do whatever makes you happy though! The recipe and video of making the paella is below.
Easy Midweek Chicken & Chorizo Paella
This is my easy midweek chicken & chorizo paella. It is made in a frying pan so anyone can make it!
Ingredients
1 tablespoon olive oil
½ chorizo sausage, chopped into 1 cm rounds
4 skinless & boneless chicken thighs, chopped into chunks
1 medium onion, peeled and finely chopped
2 garlic cloves, peeled and finely chopped or a squirt of garlic puree
150g paella rice
500ml chicken stock
Pinch of Saffron in 20ml of water
½ teaspoon smoked sweet paprika
Salt and pepper, to taste
Bunch of fresh parsley, stalks removed and chopped
Instructions
In your frying pan, heat up the oil and then add in the chorizo, Allow it to fry for a couple of minutes until the paprika in it turns the oil red. Add in the chicken thighs and allow to fry for an additional couple of minutes until they are lightly browned.
Next add in the onion and garlic and fry for a couple of minutes until beginning to soften. Add in the paella rice and give it a good stir to coat in in the oil.
Add in the stock and the saffron in water and stir again. Finally add in the smoked sweet paprika and allow to simmer for 20-25 minutes stirring occasionally until the stock has been mostly absorbed by the rice. The rice should still have a bit of bite to it and not be completely cooked through.
Finish by checking the seasoning and stirring through the parsley. Serve with a glass of wine and some midweek evening television.
The giveaway!
Enter via the Rafflecopter widget below to be in a chance of winning of some Mahbir Saffron and a bar of saffron infused milk chocolate. Good luck!
Pin Me For Later!
I was sent a sample of Mahbir Saffron to review and offered products to giveaway. I am a Belling ambassador and have been sent an induction hob and frying pan for review. All opinions are my own. I was not required to give a positive review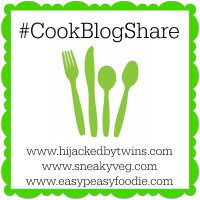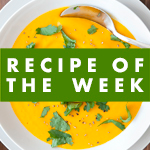 Save