We have recently returned from our annual holiday to Cornwall and if I am being honest, I think my head is actually still there. I am very behind in blog posts at the moment and have lots of restaurant reviews to share with you, but I seem to be lacking inspiration to post them. Therefore, I decided to share this 'Coombe Mill' Lemon Drizzle cake that I made with Thomas and Daniel, the day after we got back from holiday.
The reason why it is called the 'Coombe Mill' Lemon Drizzle Cake is because, we stayed at Coombe Mill Farm and both Thomas and Daniel collected eggs from their chickens on the feed run with Farmer Nick nearly every day and we were lucky enough to bring some home with us. The chickens on the farm are truly free range and live a very happy life which leads to amazing eggs. I knew that they had beautiful bright yolks and I wanted to make a cake which would show them off in the best way.
I made my lemon drizzle cake using my Kenwood Chef Sense Stand Mixer
as it was the easiest and cleanest way of making the cake with the boys helping. I used a 2 lb Loaf Tin
lined with a Loaf Tin Liner
to make getting the cake out of the tin easier, but you can use normal greaseproof paper if it is better for you. Just make sure you have enough up the sides so that you can pull the cake out of the tin.

'Coombe Mill' Lemon Drizzle Cake
This is a simple and easy to make traditional lemon drizzle cake, made even better with farm fresh eggs!
Recipe type:
Cakes and Bakes
Ingredients
For the cake
225g unsalted butter, softened
225g caster sugar
4 farm fresh free range eggs
225g self raising flour
Zest of two unwaxed lemons
Juice of one lemon
For the drizzle
Juice of one lemon
75g caster sugar
Instructions
Preheat oven to 180 degrees C and line your loaf tin
In a stand mixer or large bowl with an electric handheld whisk, cream together the butter and the sugar until pale and fluffy.
Next add in the eggs and whisk vigorously until pale and fluffy again.
Gently fold in the flour, the lemon zest and juice until combined and put the mixture into the lined loaf tin.
Bake in the preheated oven for 45-50 minutes until golden brown on top and a knife inserted comes out clear.
Make the drizzle by combining the juice and sugar together. While the cake is still hot, make little holes across the top using the tip of a sharp knife and then using a spoon carefully put the drizzle into the holes and completely soak the cake. Allow to cool completely.
Once cooled, remove from the tin and serve cut into generous slices.
Notes
My cake started to brown too much halfway through so I put some tin foil on the top so it would carry on cooking but not brown much more
What do you like making or baking when you return from your holiday?
Pin Me For Later!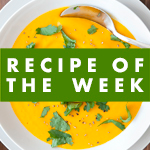 We paid for our stay at Coombe Mill. They know I am a blogger. All opinions are my own. There are affiliate links in this post.