Hello everyone! How are you all? Sorry I have not been around in a while. I really do not know where time is going at the moment. Life has just been really busy and I had to take a step back from blogging for a while. I am back now though and ready to rock & roll!
As I am a busy mum and food blogger and as I work part time doing a normal job as well, putting easy and quick to prepare dinners on the table that we haven't eaten a million times before is a constant challenge. Therefore, when Iceland got in touch and asked me to test out the #PowerOfFrozen to make a healthy family fish dish, I jumped at the chance.  I have utilised the #PowerOfFrozen before and made a family fish pie, chicken & chorizo paella (ish!) and Mediterranean roasted veg pasties. I love using frozen products as they are tasty, high quality, convenient and as it's frozen, it retains more nutrients and vitamins than fresh food. The fresh fish is particular impressive as comes ready to be go in the oven, and is skinless and boneless. The taste and texture of it was amazing. It could of come fresh from the sea as far as I was concerned.
Shopping at Iceland is easy too as everything is clearly labelled in sections and if you want to go shopping somewhere else after, Iceland will deliver your shopping home for you so everything stays frozen. On-line shopping is easy too and if you spend over £35 on-line, you get free delivery.
My recipe for today is cod & chorizo traybake which is very easy and quick to make so is ideal for a midweek dinner for all the family. The Iceland products I used are shown above. All you have to do is put the cod fillets, crispy potato slices and chorizo in a large roasting dish, sprinkle over salt and pepper, along with some smoked sweet paprika and a drizzle of oil and 40 minutes later, you can have a healthy family feast without much fuss or effort. The crispy potato slices will not go as crispy as they would if they were cooked on their own but they get coated in the fish and chorizo juices so are full of flavour. You could just cook the cod & chorizo on its own and cook the crispy potatoes separately, if you wanted but then that leaves an extra roasting tray to wash up!
Cod & Chorizo Traybake #PowerOfFrozen
This is an easy and healthy one pan dinner made using the #PowerOfFrozen!
Ingredients
4 frozen cod fillets
½ pack crispy potato slices
½ chorizo sausage, chopped into 1cm rings
2 teaspoons smoked sweet paprika
Salt & Pepper, to taste
30ml olive oil
Fresh or frozen parsley, to finish (optional)
½ bag frozen broccoli/cauliflower florets, cooked according to package instructions (to serve)
½ bag frozen whole green beans, cooked according to package instructions (to serve)
Instructions
Preheat the oven to 200 degrees C or 180 degrees fan.
Place the cod fillets, chorizo sausage chunks and crispy potato slices in a large roasting dish. Sprinkle over the smoked sweet paprika, salt, pepper and drizzle the olive oil over the top of everything.
Place in the oven and cook for about 40 - 45 minutes until the potatoes are golden, the chorizo is brown and the fish is cooked through. You will need to tun everything over during to cooking to ensure an even bake but be careful as the fish can break up easily.
Serve straight from the roasting tin, alongside the cooked frozen vegetables and eat and enjoy!
Notes
If you like, you could forget the crispy potato slices and serve this with Iceland's sweet potato mash or replace the frozen vegetables and serve this with a big green salad instead.

I would finish this dish with fresh or frozen parsley but my local Iceland did not have any in when I went shopping
 What is your favourite healthy family fish dish?
Pin Me For Later!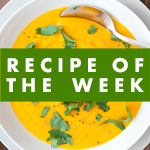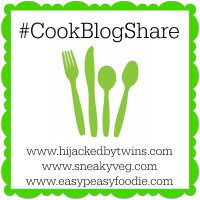 This post has been commissioned by Iceland

Save
Save
Save
Save
Save
Save
Save
Save
Save
Save