Is anyone else still in shock about The Great British Bake Off announcement that it is moving to Channel 4 or is it just me? I really cannot believe it.  The BBC is it's home and it should stay there forever more. Unfortunately, I do not have the £25 million so that I can buy The Great British Bake Off television rights and give it back to the BBC, so I have been taking out my stress in the kitchen by whipping up some stuffed Yorkshire puddings instead.
This was the first ever batter week on GBBO and the contestants were asked to make stuffed Yorkshire puddings, churros and lace pancakes. I am very traditional at heart and love Yorkshire puddings so I decided to make them in my first week baking along with GBBO. (I have not been able to bake along the other weeks as other stuff got in the way. I am planning on baking along as much as I can with the rest of the series though especially since it is the last one on the BBC).
Although, I am very traditional and love British food, I love using spicy ingredients as well and I could not resist trying my tried and tested flavour combination of chorizo and spring onion in a Yorkshire pudding. I love my chorizo and spring onion tarts and thought that something similar would work in the stuffed Yorkshire puddings. I used a thick béchamel sauce for the base of the filling as I knew it would keep everything together and prevent any spillage. The even heat distribution in my Belling BI60MF Multifunction Oven ensures that I get a good rise in my Yorkshire puddings all the time and I love it. I never had much success with Yorkshire puddings until I upgraded my oven to a Belling.
Chorizo & Spring Onion Stuffed Yorkshire Puddings
These are simple and easy to make chorizo and spring onion stuffed Yorkshire puddings. They would be ideal as a canapé or perfect served as an alternative to sandwiches as part of an afternoon tea
Ingredients
For the Yorkshire Puddings
See this recipe here
For the filling
½ tablespoon vegetable oil
100g chorizo, chopped into small dice
1 bunch spring onions, ends removed chopped finely
1 tablespoon plain flour
200ml whole milk
Salt and pepper to taste
Small bunch of fresh parsley, chopped finely
Instructions
Make and cook the Yorkshire puddings according to the recipe above. Allow to cool slightly once cooked before adding the filling.
Meanwhile, make the filling. In a saucepan, add in the vegetable oil and chorizo and fry until the oil starts coming out of the chorizo. Add in the spring onions and fry until softened.
Next add in the plain flour and stir well so it coats everything in the pan. Allow the flour to cook out for a couple of minutes and keep stirring.
Add in the milk and keep stirring over a medium heat until until a sauce is formed and it is quite thick. Season to taste and finish with the parsley. Allow the filling to cool slightly before filling the Yorkshire puddings. Eat and enjoy!
Notes
You could add some paprika to the Yorkshire pudding batter if you like

Yorkshire Pudding recipe makes 12 servings. Filling recipe makes ⅚ but is easily doubled
How do you eat your Yorkshire Puddings?
I was sent a Belling BI60MF Multifunction Oven to review. All opinions are my own. I was not required to give a positive review
As ever I am linking up my GBBO bake with Jenny at Mummy Mishaps
I also linking this to Tea Time Treats which I co-host with Karen and Manjiri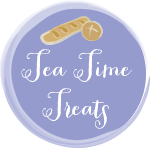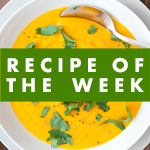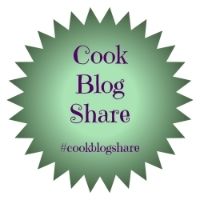 Save
Save