Since having Thomas and Daniel, lie-ins on weekends have become a rarity. Juliettes Interiors recently got in touch and asked me to create a breakfast in bed recipe which would suit their fabulous range of luxury beds. I decided to keep my fellow parents in mind and make a recipe where most of the preparation could be completed the night before. Therefore, I am pleased to present to you my chorizo, spring onion and parsley potato cakes. The potato cakes use leftover mashed potato and once shaped, can be left in the fridge overnight ready to be cooked the next morning in the few minutes that the children might leave you alone.
If I could have my choice of luxury bed to have my breakfast in bed, I would choose the Luxury Italian Ivory Velvet Upholstered Bed and the Hypnos Royal Comfort Sovereign Mattress as they both offer simple elegance with comfort too.
Chorizo, Spring Onion & Parsley Potato Cakes
These potato cake can be made the night before and left in the fridge meaning an easy start the next morning
Ingredients
1 tablespoon olive oil
1 bunch spring onions, ends removed, finely chopped
150g chopped chorizo
400g leftover mashed potato
1 teaspoon paprika
2 tablespoons plain flour plus extra to shape the potato cakes
1 free-range egg
Salt and pepper, to taste
1small bunch of parsley, chopped finely
1 tablespoon olive oil (for frying potato cakes)
1 tablespoon butter (for frying potato cakes)
2 fried free-range eggs (to serve)
Instructions
In a frying pan, fry the chorizo and spring onions in the olive oil on a medium heat until softened. Place on a piece of kitchen roll to remove excess oil and set aside
Meanwhile, in a mixing bowl, add the mashed potato, paprika, plain flour and egg. Then add in the chorizo, spring onions and most of the parsley. Mix well until combined.
Using floured hands, shape the mashed potato mixture into ⅚ balls and leave on a floured plate.
Cover with cling film and leave in the fridge overnight (or at least 1 hour) to firm up
When ready to serve, fry the potato cakes in olive oil and butter for a couple of minutes each side until golden brown and warmed through.
Drain on a piece of kitchen roll then serve immediately with a fried egg and a scattering of parsley
This post is part of a competition with some fellow bloggers to find the best breakfast in bed so if you like mine, please pop over
here
and vote for it! I will be very grateful and will pay you in cake if I win 🙂
You can win a breakfast in bed hamper if you visit the Juliette's Interiors Facebook page.
What is your favourite breakfast in bed?
Pin Me For Later!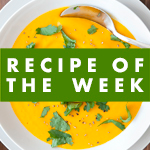 This post has been commissioned by Juliette's Interiors

Save
Save
Save
Save
Save
Save
Save
Save
Save
Save
Save