I am a big of fan of gadgets in kitchen especially those that make my life easier in one way or another. A bread maker for me is a vital gadget in any kitchen especially when there are little children around. I love making bread by hand but with little ones around to 'help', it can be stressful with lots of flour flying around the kitchen. A bread maker resolves this by creating no mess and ensuring that there is fresh bread whenever you want it! I recently received a Judge Digital Bread Maker to review and decided to test it by making a bread maker fruit cake in it.
This probably sounds like a strange test but most bread makers around these days have a cake function and my theory is that if a bread maker can cook a cake correctly which are usually more temperamental than bread, then it should be able to manage a basic loaf easily. I will come back to my fruit cake recipe further down in the post but for now, I am going to tell you about the Judge Digital Bread Maker
.
The bread maker has 15 pre-set programmes which range from basic to ultra fast, gluten free, yoghurt to cake and jam. It has a 13 hour programmable timer so you can set it night before to have fresh bread ready for you in the morning. It has a non-stick bread pan and kneading blade and can make both 1.5lb and 2lb loaves. The crust settings are light, medium and dark plus you can set the bread maker to only knead or just make the dough if you want to. The bread maker also comes with a hook to help you get the kneading paddle out of the bread, a measuring jug and a measuring spoon. The instructions are easy to follow but there are no recipes included with the instructions which is disappointing. I have had a bread maker before so I knew the basics and made my own recipes like the cake below, however if you are new to using a bread maker, the lack of recipes to help get you started could be off putting.
I made a loaf of white bread using the basic bread setting and you can see the results above. I used the medium setting for the crust which resulted in a good crisp crust and an even crumb. In addition, I have used the bread maker to make pizza dough as you can see in my DITL (Day In The Life) vlog below.
The fruit cake is very easy to make. All you need to do is add the wet ingredients into the bread pan first then the dry ingredients and let the bread maker do all the rest of the hard work. You can if you like add in the fruit when the machine beeps once it has done the initial mix but I added mine in at the start and it seemed to make no difference. The recipe is for a traditional farmhouse fruit cake which was my favourite when I was a child. Overall, I have been very impressed with the Judge Digital Bread Maker and I look forward to making lots more with it soon.  What is your favourite thing to make with your bread maker?

Bread Maker Fruit Cake
This a traditional farmhouse fruit cake made in a bread maker. The perfect treat with a cup of tea and a sit down!
Recipe type:
Cakes and Bakes
Ingredients
75ml milk
1 egg, beaten
100g unsalted butter, softened
225g self-raising flour
100g caster sugar
100g mixed dried fruits
Instructions
In the bread pan of the bread maker, put in all the wet ingredients first and the follow with the dry ingredients
Carefully place bread pan with the ingredients in, in the bread maker and turn onto cake mode. Allow the bread maker to mix and cook the cake for the time allowed.
Remove the cooked cake from the bread maker and carefully remove it from hot pan. Allow to cool and then eat a generous slice with a cup of tea or coffee!
Pin This For Later!
I was sent a Judge Digital Bread Maker to review. All opinions are my own. I was not required to give a positive review. There are affiliate links in this post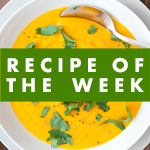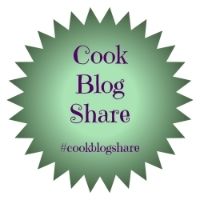 Save
Save
Save
Save