There is a definite chill in the air now and the nights are starting to draw in. At this time of year, it is tempting to tell stay indoors and keep warm but I feel that it is really important that we wrap up warm and get outside and carry on having adventures. Thomas and Daniel love exploring the outdoors and they love to have a special treat on their return. My Very Berry Yoghurt Sundaes are perfect for this as they are made with Little Yeos Raspberry Fromage Frais which one part of the Yeo Valley Made For Children range.
In the Made for Children range, there are:
6 pack Natural Fromage Frais
6 pack fruited Fromage Frais
There's also two 4-pack yoghurt (one of these is a limited edition) – these are just the job for bigger children's appetites.
Every part of the range is made with British organic milk and has no added refined sugar and is made completely with natural ingredients. Thomas and Daniel have both loved yoghurt's since they were tiny babies and I think the Little Yeos range will become firm favourites for them. Both boys love ice cream sundaes but as it is getting colder now, ice cream is not always the best treat for them especially after an outdoor adventure. My Very Berry Yoghurt Sundaes give you the creaminess of the ice cream but none of cold associated with it. The fruit and the shortbread provide a contrast to the creamy yoghurt by giving richness a crunch. The sundaes are not entirely healthy as there is icing sugar in the fruit mix and obviously some sugar in the shortbread. However, Thomas and Daniel will quite happily eat a yoghurt on its own most of the time so this is a special treat. The Very Berry Yoghurt Sundaes are sophisticated enough to be served after a dinner party too and would make a great easy dessert for a tired dinner party host.
Very Berry Yoghurt Sundaes
These are easy and simple desserts perfect for children and adults alike! This recipe can be easily doubled or tripled to feed as many hungry mouths that you have
Ingredients
100g mixed berries, washed (I used blackberries, raspberries and blueberries)
1 tablespoon icing
1 teaspoon water
4 shortbread biscuits
1 x 90g pot or 2 x 45g Little Yeo Raspberry Fromage Frais
Instructions
In a small bowl, put in the mixed berries, icing sugar and water and mix together until a sauce is formed from the berry juice. Set aside
Put two of the shortbread biscuits into a small sealed food bag and hit with a rolling pin until they break into crumbs
In your serving bowl, place a spoonful of the fruit in the bottom, top with a spoonful of raspberry fromage and then a whole shortbread biscuit.
Repeat this process again but finish with the biscuit crumbs and serve.
Repeat with your second serving bowl
Eat and enjoy!
This post has been commissioned by Yeo Valley and Tots100. All opinions are my own
Pin This For Later!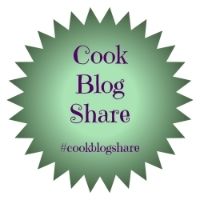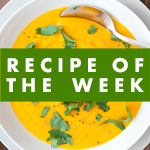 Save