I live about 40 minutes drive away from where I work and my commute takes me through the countryside between the West Midlands and Worcester. Every year, at the end of April, I start getting excited as one of the farms I pass starts selling their own home-grown asparagus for a very short time. I eagerly await for when the home-grown asparagus sign goes up and I can get asparagus that was picked that morning for my dinner. Well last week, the sign went up outside the farm so I paid a visit and if you follow me on Instagram, you will have seen this glorious bunch of asparagus before.
Now usually with asparagus this fresh, I just serve it with a poached egg, some butter and lots of pepper. However this time I decided to do something different as I am hosting #TeaTimeTreats this month and the theme is 'spring flavours'.  I thought that some kind of tart would be good and I chose to pair the asparagus with cheddar cheese as it would complement the asparagus but not overpower it.
I made the tart in my Lakeland Loose Based Flan & Tart Tin and cooked it in my Belling BI60 MF Multifunction Oven using the Intensive Bake and Base Heat functions. The intensive bake function means that you can cook the tart without blind baking the pastry first and the base function means that you can crisp up the base of the tart during the last few minutes of cooking.  You can read my full review of the oven and another tart recipe here.

Asparagus & Cheddar Tart
This is my simple and easy to make asparagus & cheddar tart
Ingredients
1 sheet of rolled shortcrust pastry (shop brought is fine)
Approx 6-8 asparagus spears, depending on their size, washed with woody stalks removed
283ml double cream
1 egg
25g Parmesan, grated
Salt and Pepper, to taste
50g mild/medium cheddar cheese, grated
Instructions
Preheat the oven to 160 degrees on intensive bake function. Grease a flan or quiche tin lightly with oil.
Line the tin with the pastry and remove any excess from around the side. Set aside while you make the filling.
To make the filling, add the cream into a jug or bowl, along with the egg, Parmesan and seasoning. Whisk to combine.
Place the raw asparagus in the bottom of the lined pastry case and the pour the cream mixture over it making sure you do not overfill the tart.
Place the tart in the oven and cook for around 20 minutes on the intensive bake function. Once the filling has risen and is golden brown, turn the oven onto the base heat function for the last 5 minutes of cooking.
Remove the oven and set aside to cool. Remove from the tin carefully when warm and serve with a salad for a light lunch. Alternatively, let it go cold and take it with you on a picnic.
Notes
If you do not have an intensive bake function on your oven, you will need to blind bake the pastry cake before adding the filling. You can find out how to do that
here
For more asparagus recipes please see:
Asparagus Carbonara with Sun Dried Tomatoes by Family Friends Food
Orzo Risotto with Mint and British Asparagus by Foodie Quine
Asparagus Macaroni Cheese by Recipes From A Pantry
Char-grilled Asparagus & Courgette Salad with Goats Cheese & A Mustard Dressing by The Foodie Family
Potato Canapés with Bacon and Asparagus by Elizabeth's Kitchen Diary
Cornish Asparagus Risotto with Peas and Wild Garlic Pesto by Tin & Thyme
Asparagus & Spring Onion Pasta by myself
Pin Me For Later!
I am linking this to Tea Time Treats which I co-host with Karen and Manjiri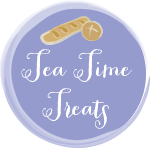 Hosted by
me
this month and the theme is 'spring flavours'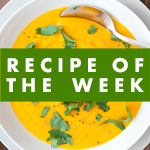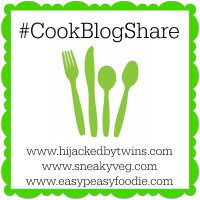 I am a Belling Ambassador and I was sent an oven and hob for the purposes of review. All opinions are my own. I was not required to give a positive review.

Save
Save
Save
Save
Save
Save
Save
Save