Its nearly the end of a very cold January and I am very glad that we are one step closer to the summer,  the warmer weather and most importantly, the summer holidays! I have not been abroad on holiday since I was pregnant with Thomas but now the boys are getting bigger, we are thinking about going on plane and taking them on holiday somewhere further afield than Cornwall in the next year or two. I would love to go back to Croatia or the Greek Islands. We could try somewhere new and maybe fly to Ibiza, Portugal or Italy. Where ever we go, I want good food to try, lots of places to explore and plenty of activities to keep Thomas and Daniel amused.
Arroz de Matanza is a traditional recipe from Ibiza and is usually made in the winter when Ibicencan families have slaughtered a pig in December to keep them going during the cold weather. One large pig would keep a family fed for the whole winter. Arroz de Matanza loosely means 'after the pig' and is usually made with leftovers of pork and chorizo with rice and herbs. Its consistency is a bit like a risotto but is slightly thinner to make it more soup like. I used Arborio rice but any short grain rice would do.
Arroz de Matanza (Pork Stew With Rice)
This is an easy and very tasty rice dish which would be excellent at using the leftovers from your roast pork Sunday lunch!
Ingredients
1 tablespoon olive oil
1 large onion, peeled and finely chopped
1 pepper, core removed and finely chopped
200g mushrooms, finely chopped
2 garlic cloves, peeled and finely chopped
200g chorizo, cut into 1cm rounds
1 teaspoon smoked paprika
1 teaspoon nutmeg
1 teaspoon cinnamon
200g arborio rice
100ml Spanish red wine (anything you like as long as you will drink it)
400g leftover cooked pork, fat removed, cut into chunks
500-750ml chicken stock
Salt and Pepper
1 small bunch of fresh parsley, finely chopped
Instructions
Preheat the oven to 180 degrees C
In a large oven proof/stove proof pot, add in the olive oil and fry the onions, garlic, pepper and mushrooms on a medium heat until they begin to soften. Add in the smoked paprika, nutmeg and cinnamon.
Add in the chorizo and fry for a couple of minutes until the red oil from the chorizo is released. Next add in the arborio rice and give everything a good stir. Follow by adding the wine and allow it to cook off for a couple of minutes until the smell of alcohol has gone.
Add in the leftover pork and stock and place a lid on it and put it in the oven for 30-40 minutes until the rice has cooked but still has a bite to it and the stock has reduced slightly.
Check for seasoning and finish with the fresh parsley. Serve with the rest of the red wine. Eat and enjoy!
 What is your favourite holiday dish?
Pin Me For Later!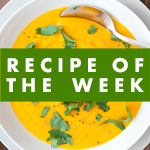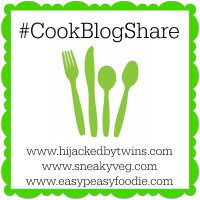 This post has been commissioned by Monarch

Save
Save
Save
Save
Save
Save
Save
Save